The properties of the materials that flow through pipeline structures vary, making your choice of pipe materials critical for the success of your project. Rigidity and wear and tear as well as chemicals exuded from the pipe materials over time all play a factor in the choice of materials for a pipeline project. Take carbon steel, which is frequently used in the oil and gas sector, as an example.
Carbon steel is often considered theprimary choice over stainless steel on an oil and gaspipeline project. In fact, carbon steel pipe and weld fittings in no way should be considered inferior to stainless steel, even though carbon steel products are often less expensive. In this case, the cheaper cost does not mean cheaply made. Here's what you need to know about the value of carbon steel pipe fittings.
Why Are Fittings So Important in Your Pipeline Project?
To understand the value of carbon steel pipe fittings, you must first recognize the relevance of the fittings themselves to your energy infrastructure. If inferior materials are used, a fitting can become the weakest point in your pipeline architecture. This is true for any application, from a home plumbing system to a sprawling multi-state oil and gas pipeline.
Fittings serve an important purpose of joining two or more types of pipes together. Generally, there are several types of fittings:
Saddle
Elbow
Cap
Nipple
Reducer
Tee
Trap
Union
Ultimately, the type of fitting you use and how it's secured are both critical to your flow system. However, the type of pipeline materials that you use also matters to the overall success of your infrastructure. This is particularly true in the energy sector, where pipelines are often exposed to the elements and must weather these difficulties to perform the job consistently over the long term. Here's why carbon steel pipe fittings are a top choice for many energy organizations, even over stainless products.
The Benefits of Carbon Steel Forged Pipe Fittings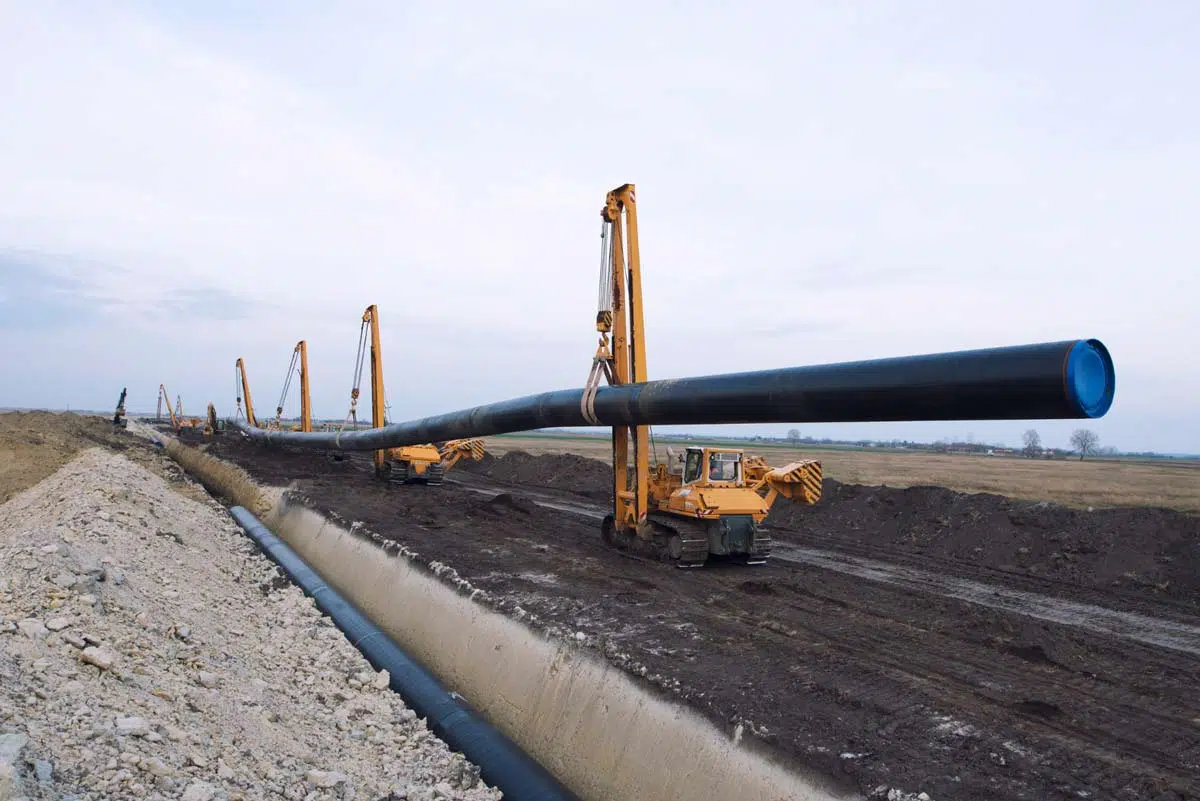 Carbon steel pipe is often selected as the go-to for oil and gas pipeline projects. With the cost of materials skyrocketing, everyone from wastewater treatment plants to pool companies are considering carbon steel materials over stainless. But we would argue that it isn't and shouldn't be the cost alone that would be the primary factor when selecting carbon steel forged pipe fittings over other any other material types.
First, carbon steel butt-weld fitting dimensions are scalable and often fit regulatory requirements for hazardous material transportation. Properly installed carbon steel pipe fittings can withstand internal pressure and turbulence as well as adverse external weather conditions such as earthquakes, fires, hurricanes, and tornadoes.
Second, carbon steel pipe and pipe fittings are durable and can handle high temperatures in industrial settings or, conversely, in environments with very low pH levels or with even with refrigerant materials. They also have a high tensile strength yet are made thinner, which means their internal diameter ends up being larger than copper or plastic. Simply put, this increases their carrying capacity for transporting fluids.
The durability of carbon steel pipe fittings can't be discounted; their application works both above and below ground. Steel is always impervious to insect damage and doesn't need to be treated with chemical pesticides. That makes the material safer for your work teams.
Finally, carbon steel forged pipe fittings translate to safety and reliability as well as cost effectiveness for any industry where they are applied. Typically, when installed correctly, carbon steel pipe fittings do not need to be replaced as frequently as other materials. This safe and durable product deserves to have its place at the top of the materials list for industries undertaking the build a pipeline infrastructure.
For more than 75 years, Steel Forgings has been a leading manufacturer of carbon steel forged pipe fittings. Talk with our team about your options for carbon steel butt-weld fittings in a variety of dimensions for many types of pipeline projects. We can help.